So what is an Oeno-moment ?

Taste 3 glasses of wine (red, white and sparkling),served with local specialities, all over Saône-et-Loire.
Leave with your « OENO MOMENT » collector glass and buy any wines you like in the tasting rooms. *

* according to availability.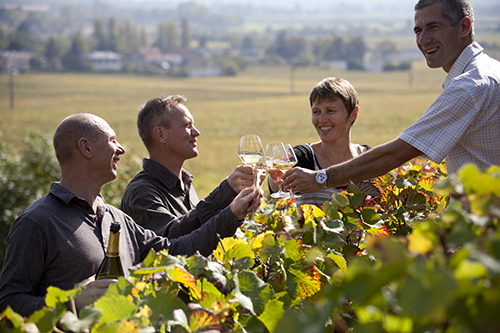 Oeno Moment

This is definitely not about becoming tipsy, getting legged-up or necking plonk. It is more a question of pleasure, appreciating delicacies, savouring, sipping and tasting the great wines of Saône-et-Loire. ŒNO MOMENT is an instant of discovery in 3 stages, be it in a restaurant, a wine cellar, a vineyard, a hotel or a camp site.
Admire

Start by tasting a selection of three of the best Burgundy wines of Saône-et-Loire. Firstly contemplate the wine, admire the colour of its robe dancing in your glass and appreciate its intensity and its shade.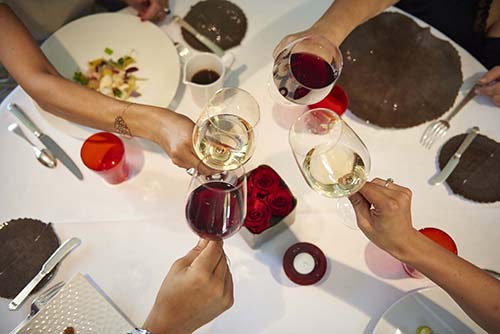 Taste

Then smell its delicate nose, deciphering instinctively the identity of the liquid, its savours, its character. Observe its attack, its dominant, its development and its length. Appreciate the complementary side order. Typically you'll find gougères, or whatever kind of local delicacy that the ŒNO MOMENT partners will offer.
Leave Happy

Lastly, depart with a great memory of your trip and take home the ŒNO MOMENT glass, a symbol of your tasting in Burgundy, the graal of your wine travels in Saône-et-Loire. You also have the possibility of buying the wines that you have appreciated. Whether you're a wine tourist or a wine buff, you are most welcome to take an ŒNO MOMENT in our region.